Reducing Your Langley Property With a Suite's Electricity Bill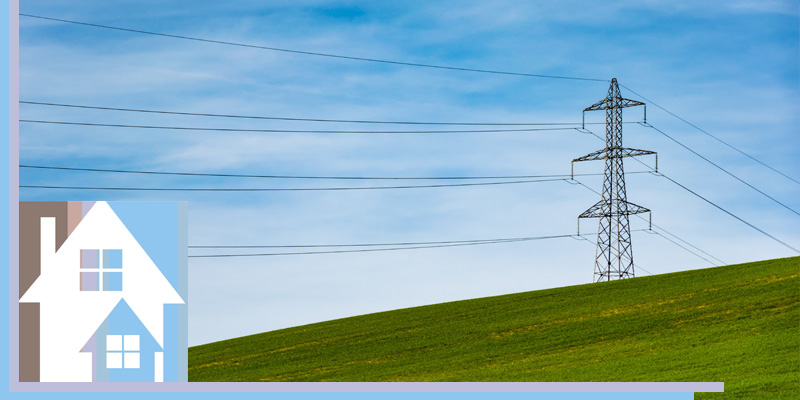 Does your electricity bill seem higher than usual? If yes, you may be wondering what's causing it and how to get the cost down. With the many rate hikes in Canada, the cost of living has risen substantially. This has left many Canadians on the hunt for ways to lower their monthly bills. One of which, is the electricity bill. Thankfully, there are several ways that homeowners can lessen the cost of their electricity bill. In this article, we will be going six different ways that you can minimize spending on electricity. Follow along below to learn more about reducing your electricity bill in a Langley property with a suite!
How to Minimize the Cost of Your Langley Property With a Suite's Electricity Bill?
Ensure Proper Insulation
Proper insulation is a key way in which you can reduce your electricity bill each month. Your home's thermal insulation keeps hot and cold air in. This ensures that your HVAC system doesn't need to work harder to maintain the temperature in your home. If you live in an older home, you may want to consider replacing the insulation in your walls, attic, floors, doors, and/or windows. Even if you live in a new home, it is good to check that your insulation is still working effectively every few years. Especially, in windows, doors, and appliances like the fridge, freezer, and oven.
Improve Air Flow
Another way that you can optimize your electricity bill, is by improving your air circulation. The best way to do this is by making sure that your vents are not blocked. Keeping vents closed or obstructed in some way causes poor air circulation. In turn, this forces your HVAC system to work harder than it has to in order to maintain sufficient airflow. As a result, you can be left with a higher electricity bill, because of the additional energy needed to circulate air.
Switch to LEDs
If you haven't switched to LEDs yet, it's time to make the change. Whether you want to save the environment or free up space in your budget, an LED can make it happen. Keeping the lights on is not cheap. However, with LED lights, it gets a lot less expensive. Investing in energy-saving LEDs will ensure that your electricity bill stays low. This is thanks to their longer lifespan and less energy consumption. Not to mention, they are also made without mercury, (a common element in incandescent bulbs) which makes them all the more environmentally friendly!
More Tips & Tricks
Get a Programmable Thermostat
A programmable thermostat is a must-have when trying to minimize the cost of your electric bill. Especially, if you want to cut back on heating and cooling costs. Programmable thermostats allow you to control the temperature in your home based on your habits and daily schedule. This way, if you are away from home during the day, you can turn your heating and cooling off and schedule it to come back on before you're home. Or, if you prefer your home to be warmer during the day, but cooler at night, you can easily make it happen. This way you can save a substantial amount on your energy bill.
Invest in Energy-Efficient Appliances
Energy-efficient appliances certainly follow the mantra that you need to spend money to make money. However, investing in the right appliances can truly help to reduce your energy costs. Large home appliances like refrigerators, dishwashers, laundry machines, ovens and freezers consume tons of energy. By switching out just a few appliances you can make a big dent in your electricity bill.
Do an Energy Audit
If you try the items on this list and still aren't satisfied with your electricity bill, it might be a good sign to get an energy audit. Most utility providers will often offer energy audits—sometimes for free. An energy audit is a great way to determine areas in your home where you can cut back on energy consumption. Having this information will help you to identify better solutions on how to keep your electricity bill low.
Contact me Today!
Finding ways to reduce your electricity bill in your Langley property with a suite is a great way to stay on budget. For more information about real estate in the area, contact me today. I'd be happy to help you find the perfect place to call home in this awesome city. Be sure to check out my social media for the latest updates and more. I look forward to working with you in the near future.
https://homeswithsuites.ca/wp-content/uploads/2023/07/langley-property-with-a-suite4.jpg
400
800
EstateVue
https://homeswithsuites.ca/wp-content/uploads/2023/01/BillDeMooy-TransparentwTM_under_roof.png
EstateVue
2023-08-08 20:11:34
2023-08-08 20:11:36
Reducing Your Langley Property With a Suite's Electricity Bill