Langley Real Estate Near Parks and Nature!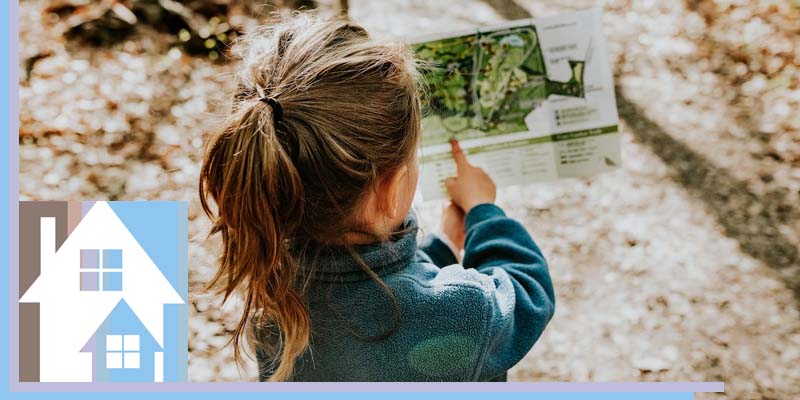 2023 is here! And, change is in the air. If you have plans of moving to Langley it is important to get to know the area. For many people, relocating to a new city means finding new spots to enjoy old habits. For instance, parks, running paths, trails, and places to take the kids for a family outing. Thankfully, Langley is home to a large number of parks and nature activities. This way, you can get outdoors and enjoy the same activities you did in your previous home. In this article, I will be going over the best parks and nature spots that you should check out during your first weeks in Langley. Moreover, getting out and visiting these areas is a great way to familiarize yourself with the city and meet the locals.
Follow along below to learn about Langley's top-rated parks!
Parks Near Langley Real Estate.
Campbell Valley Regional Park (Dog Friendly)
The Campbell Valley Regional Park is located within Langley TWP, surrounded by vast farmlands. This park offers tons of year-round fun. From hiking to horseback riding, there's an activity for every outdoor enthusiast. Spend an afternoon exploring or bring a picnic lunch and watch the birds. Fun fact, the Campbell Valley Regional Park is home to the Down Equestrian Centre and the famed Langley Speedway! Amazingly, this park has a total of 29 kilometers of trails and some multi-use paths that are shared with horseback riders. If you're new to Langley this is a must-see park just 15 minutes outside of the city!
Derby Reach Regional Park (Dog Friendly)
Derby Reach Regional Park is located on the banks of the Fraser River in the Walnut Grove area. Visitors of Derby Reach can enjoy the various day-use areas, or spend the night at one of the campsites. Besides camping, Derby Reach also offers hiking and walking trails. Including the popular Edge Farm Trail (river views) and the Houston Trail (bog views). In addition to this, campers and visitors can enjoy tidal fishing in the Fraser River. However, participants must abide by the Department of Fisheries and Oceans regulations.
Penzer Park
Penzer Park is a one-of-a-kind park located in Langley. This park is perfect for kids and adults alike. Whether you are looking for a switch-up in your workout routine or a fun place to take your kids, Penzer is the place to go. This unique park is a 'parkour park' that features a number of structures and unconventional play areas. In addition to the parkour park, there is also a climbing zone, basketball stadium, volleyball court, skate park, and bike skills park. So, if you're looking to channel your inner Spiderman, this is the park for you!
Nature Activities in Langley!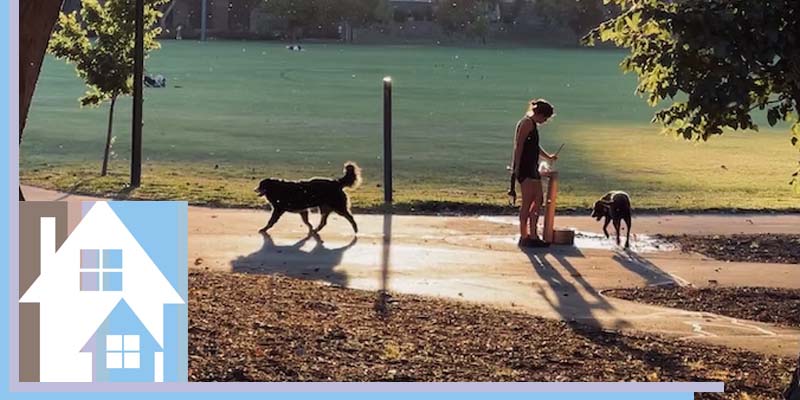 Sendall Gardens
The Sendall Gardens are one of Langley's best-kept secrets! Just a 3-minute drive from Langley's city centre will land you at Langley's hidden botanical gardens. This beautiful oasis is nestled within the bustling city. Although the gardens are only 3.67 acres, they feature a number of unique plants, shrubs, and trees. In addition to this, there is also a variety of walking trails and ponds. If you are looking for an afternoon of relaxation and family fun, this is a must-do activity.
The Happy Herd Farm Sanctuary
23 minutes from Langley's City Centre will land you in Aldergrove—home to the Happy Herd Farm Sanctuary! This animal sanctuary is definitely a family favourite. Especially, if you are an animal lover. The Happy Herd is a farm that takes in abused or at-risk animals and cares for them. Across their 4-acre property, the Happy Herd has goats, sheep, chickens, cows, pigs, turkeys, ducks, cats, a dog, and the resident donkey. Check out the current animals at their farm, here. Or, sign up for a pig yoga class!
Brydon Lagoon (Dog Friendly)
The Brydon Lagoon is a small park located in Langley just 4 minutes from the city centre. Here, visitors can enjoy walking and nature watching. This is the perfect place to take your dog (on leash) for some exercise or bring the kids and watch the animals. Most visitors often spot the local birds and turtles who love to relax in the lagoon. Once you're done walking, head over to Brydon Park and check out the playground! 
Contact Me Today!
Langley has a wonderful selection of parks and nature spots for all types of activities. Check out these areas to learn more about life in Langley and get a sense of the area. For more information about Homes with Suites in Langley real estate, contact me today. I'd be happy to help you find the perfect place to call home in this awesome city. Be sure to check out my social media for the latest updates and more. I look forward to working with you in the near future.
https://homeswithsuites.ca/wp-content/uploads/2023/01/real-estate-langley.jpg
400
800
EstateVue
https://homeswithsuites.ca/wp-content/uploads/2023/01/BillDeMooy-TransparentwTM_under_roof.png
EstateVue
2023-01-10 22:36:51
2023-01-10 22:36:54
Langley Real Estate Near Parks and Nature!